Stand-Up Paddleboard Tours
puerto Escondido, Oaxaca Mexico
Stand-up paddleboarding is significantly more relaxed than surfing, but by no means a lesser workout.
Paddleboarding allows you to take in your surroundings, and be at one with the ocean without the stress of catching a wave.
Join us for a guided ocean tour that will take you around the beautiful calm coves as you explore the Pacific coastline.
The seasonal river tour is only available when the conditions are right. It's not a raging river but rather a relaxing paddle down through a beautiful and silent landscape.
Small Guided tours // 1 - 3 guests
SUP Tours includes a lesson covering the basics of technique and balance.
Your experienced instructor will paddle along side you as you explore the coastline or river.
What's Included
Stand-Up Paddleboards

Rashguards

Bilingual Guide

Hotel Pick-Up — within Puerto Escondido
Group Size
1 - 3 Guests
Contact us for larger groups
Price Per person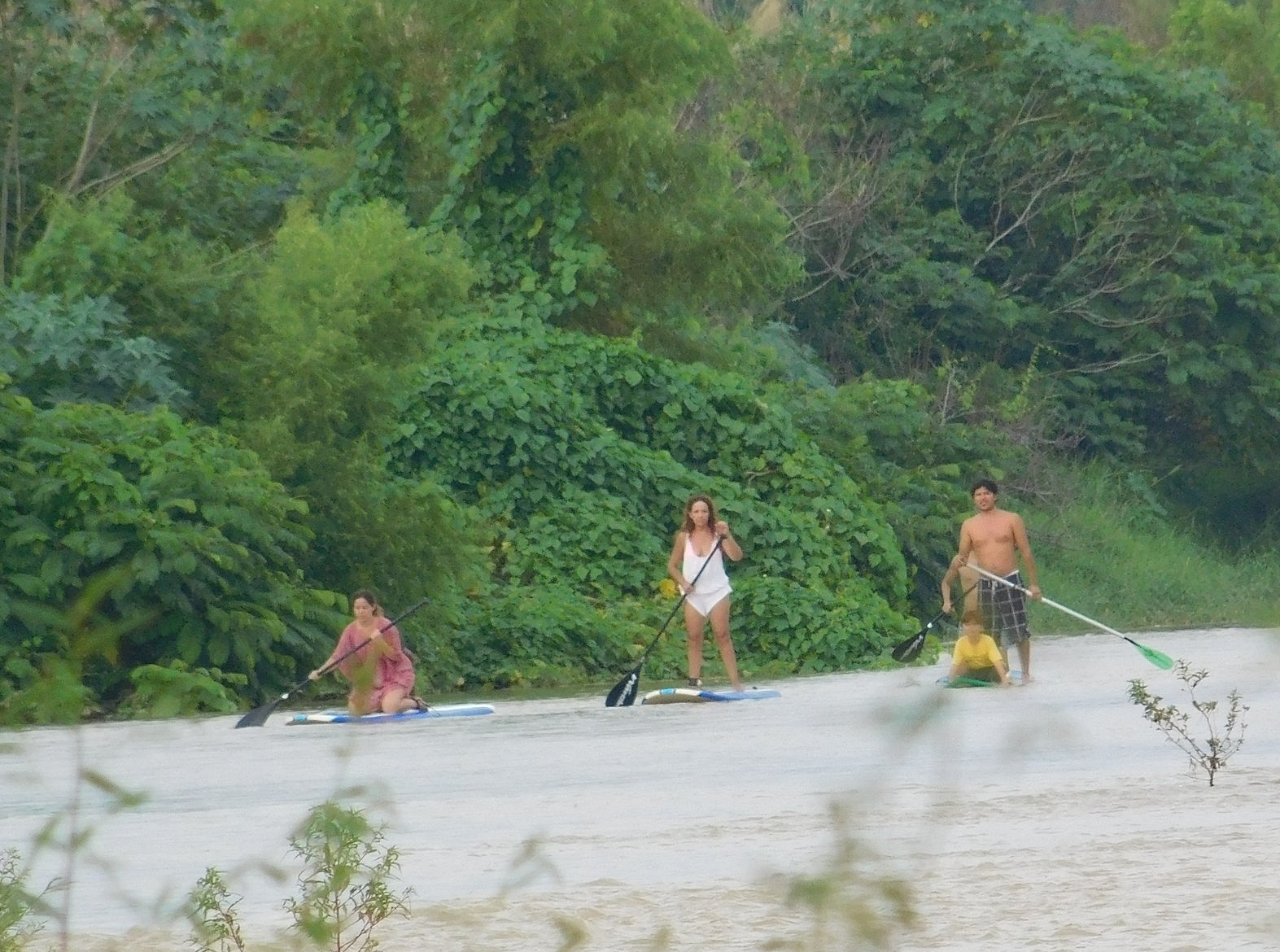 Balance // Challenge // Explore
Stand Up Paddleboarding is a fantastic way to connect with your surroundings.
Your SUP guide has 20+ years of experience in the waters of Puerto Escondido and will paddle along side you as you explore the Pacific Ocean or local river